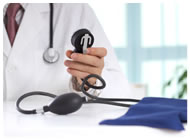 Periodic clinical control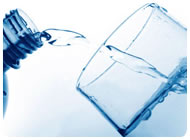 Suitable ingestion of liquids
ENSURING A HEALTHY LIFE:
› The Ten Commandments: keeping your kidneys healthy
"Understanding how the kidneys work may help you keep them healthy, "as Dr Hernán Trimarchi, Chief of the Nephrology Service and Director of Community Talks, told Clarin.com, the Argentine newspaper's website.
"Kidneys filter out the blood, adjust their chemical components to keep good health, synthesise and process hormones, and contribute to blood pressure control, red blood cell production and bone health, among other functions," explains the Argentine Society of Nephrology. Even though kidneys are so important, people may not know how they work, what may cause kidney damage or what kidney diseases are common, risky and treatable. [go to full text]
› What are the signs of kidney damage?
Salt and fluid balance disorders.
Excretion disorders of salt and minerals: sodium, potassium, phosphorus, calcium, among others.
Excretion disorders of toxins entering or produced by the body.
Drug metabolism and excretion.
Disorders of hormone metabolism: red blood cell production, bone metabolism, blood pressure regulation.
Familial history: diabetes, glomerulonephritis, high blood pressure, lupus, polycystic kidney disease.
Symptoms: tiredness, poor sleep, loss of appetite, cramps, headache, dizziness, swollen eyes, absent-mindedness, dry skin, foamy urine.
Causes: diabetes, high blood pressure, smoking, alcohol intake, drug poisoning, obesity, glomerulonephritis, urinary obstruction, recurrent urinary tract infections.



› How is the diet for a patient with kidney disease planned?
Nutritional therapy aims to provide the body with what it needs without requiring excessive work from the kidneys.

For that purpose, three basic guidelines are proposed:

1. CONTROLLING PROTEIN INTAKE:
An excess intake of proteins may cause kidney damage. However, low protein intake may cause loss of muscle mass.
THEREFORE, YOU SHOULD ONLY EAT THE REQUIRED AMOUNT OF PROTEIN (as specified by your nutritionist).

Foods with high protein content:
Meat: beef, chicken, fish, etc.
Eggs, milk, yoghurt, cheese.
Legumes: soya, lentils, beans, etc.

2. LOWERING SODIUM INTAKE:
Excess sodium intake increases blood pressure.
THEREFORE, YOU SHOULD LOWER YOUR SODIUM INTAKE.

Foods with high sodium content:
Salt, cold meats, sausages, seasonings, salty cheese, snacks (chips, salted peanuts, etc.), butter, margarine, concentrated stocks and soups, tinned foods, salted crackers, etc.

3. ADJUSTING FLUID INTAKE:
Water contributes to the excretion of toxins accumulated in our body and improves kidney function.
YOU SHOULD DRINK WATER (as indicated by your doctor) TO IMPROVE KIDNEY FUNCTION.

REMEMBER:
You should control your weight regularly in order to contribute to a better treatment. You should visit your nutritionist to make the necessary changes in your diet regularly.

› Diets for patients on hemodialysis
Important: The contents of this section are for information only and should not be construed as a substitute for professional medical care by a qualified doctor or other health care professional. It is important that you keep your regular visits with your doctor.